13 Jan

New Year, New Idol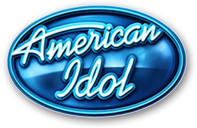 Hello my funky congregation.  The Reverend Statik here once again to bring you the good word of my favorite Idol.
It's a new year, and with it comes a new book in the gospel according to American Idol.  The new season starts tonight, and with it are some changes.  First off, you will notice that my sermons will be coming to you a bit sooner than they used to.  The reason for that is very simply, The Reverend has moved his ministry to the east coast, so now I am watching Idol on an East Coast feed.  That also means that for my lovely followers on the left are probably going to get these posts before you even watch the show.  So, I guess it's up to you if you want to wait to read them, or get all the spoiler action before they show begins.
Another big change is they have added a fourth Judge to the show.  Now, I am full of many opinions of this action, but I will wait on giving you those till later.  I do want to see how she does first, before I blow my wad all over it.  I have also been hearing hints of some other changes this year too, but again, I'm gonna leave those till later.  
With that, I will leave you now with your thoughts, and I will be back in just a few hours to tell you all about Week 1 of auditions.
Rev. Statik
Comments
comments