Ashley Tisdale was spotted outside of the Coffee Bean looking cute and comfy, yet still no smile.  Maybe it's because if she was only carrying one more item, she would have been the product placement star of the week. 
I imagine when Ashley smiles, the sun would have come out, unlike in this pic. 
So, wether she is glammed up like she was on Sunday, or just chilling, it's gonna be hard to catch Ashley smiling.-Dr.FB
High School Musical 3 star Ashley Tisdale attended the American Music Awards as well and even she seems not so happy to be there.
She looks pretty, but where is the smile?  Hopefully, the grammys have been paying attention at the past few award shows and they won't be so whack.  Then maybe, Ashley will look a little more happy.  Again, looking good, but I am sure she is hoping for a bangin' after party.-Dr.FB
Vanessa Hugens now owns a home and did it while being far away!
Vanessa bought a beautiful home in Studio City while overseas promoting High School Musical 3 With Zach Efron.
The home cost about $2.5 Million and was on the market for close to $4 million. 
Congrats Vanessa and here is hoping your house parties are off the chain.-Dr.FB
Paramount Pictures is pushing foward fast the Footloose remake with Zac Efron.  This was announced last year and perhaps Paramount was waiting to see what High School Musical 3 would do at the box office. Well, it is ready to go.
Holy Six Degrees Of Kevin Bacon!  The director of High School Musical 3 Kenny Ortega is set to direct the updated version.  Craig Zaden, who produced the original Footloose way back in 1984, will be producing this one as well.
I am still more curious as to see if they will have the soundtrack be covers of the songs off the first movie, or come up with all new songs for the new version.  That soundtrack in the 80's was totally tubular to the max, man.  For reals now tho, Zac has def really arrived as a major box office draw n his star power at this time has no limits.  Not only that, he is also making that Vanessa girl walk funny, right?-Dr.FB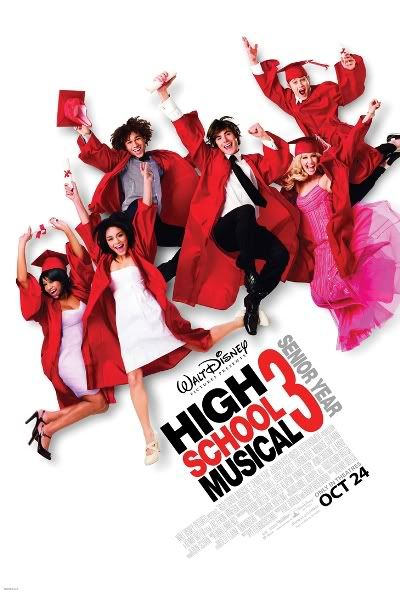 High School Musical 3 took in 42 million in the U.S. and a little over 80 million world-wide to be the number one movie not only in the country but over the world.
Congrats to Disney for also getting the biggest opening for a musical ever.-Dr.FB
Zac Efron Attends HSM3. Photo: Getty Images
Zac attended the High School Musical 3 Premiere in Los Angeles Thursday night dressed up in a pimp suit.
Ladies, Do you think Zac has Swagger?-Dr.FB
This is a reminder that High School Musical 3 Opens October 24th.  This is only a reminder. 
If this was anything other than a reminder, the bell would ring and everyone would break out into dance.
We keed we keed.  Zac had fun at the 2008 Teen Vogue Young Hollywood Party.  Enjoy!-Dr.FB