Prince pulled a trifecta at the House of Blues Wednesday night, providing over 8 hours of rock, funk, and soul that entertained, mesmerized, frustrated, and added to Prince's legend as the greatest living live musician of all time.
Prince took the stage after 9 P.M. and the upstairs area had more star power than American Idol that night with Tom Cruise, Katy Holmes, Tony Kanal of No Doubt, Dan Akroyd, Dr. Cornel West, Sanna Hamri,Tavis Smiley, Charlie Sheen, David Spade, Kelis, and later in the night, Bono.
For the full review of all  the shows, CLICK HERE!!!!!!!!!!!!!!!!
So, we are being told that Prince and John Blackwell (One Funky Drummer) were riding around last Sunday listening to Prince's new music.
The doors of the Cadillac, named after Miles Davis apparently because of it's color, were shaking like mad! That's the first thing you notice about the music is the velocity of it. The other thing that grabbed John right away is:
"The funk from the bass, the synth sound from the keys, and the legendary Prince drum sounds you know and love.  Right away, you will make a funky face and would wanna re-title it "Controversy-The Saga Continues" because you hear the flavor of that time in the music.  Every track is nonstop funk in yo face!!!!!! 3-D Style....Prince's new music truly gets a big fat cigar."
Stay tuned people, this is about to get good!
Wow. O.K. Jaw just dropped.-Dr.FB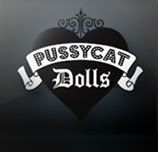 This just sent in!
Oops!  Prince thought he was meeting a well-known record executive at the Pussycat Dolls show last night at the Viper Room so that he could give him a sneak preview of his new music.
Prince pulled up, jumped out of his Miles Davis black Cadillac only to be escorted into the "Other Pussycat Dolls" show!  You know....the ones who DON'T SING! (No pun intended.)  He apologized for all the trouble he caused after only staying in the venue one minute: 30 seconds!
Homer Simpson's "Doh" goes here:
This is too funny!-Dr.FB