06 Dec

Oops! Prince Pulls A Homer Simpson!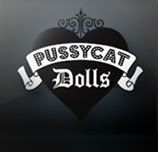 This just sent in!
Oops!  Prince thought he was meeting a well-known record executive at the Pussycat Dolls show last night at the Viper Room so that he could give him a sneak preview of his new music.
Prince pulled up, jumped out of his Miles Davis black Cadillac only to be escorted into the "Other Pussycat Dolls" show!  You know….the ones who DON'T SING! (No pun intended.)  He apologized for all the trouble he caused after only staying in the venue one minute: 30 seconds!
Homer Simpson's "Doh" goes here:
This is too funny!-Dr.FB
Comments
comments