The Grammies confirmed what Dr.Funkenberry.com readers already knew before anyone; Kanye West, T.I., and Sir Paul McCartney are performing at the Grammies. It was posted here first.
With a cherry on top, we also confirmed here that Jay Z and Justin Timberlake would be performing as well, which the Grammies a day later confirmed. 
A big shout out to Rolling Stone, Huffington Post, NME.com, and the fan boards for supporting ignoring the story.  Guess we need to get into another argument with Courtney Love for news.
I don't think so and also hope the site will not be ignored too much longer.  I remember something and I am passing it on to you; the longer the struggle, the sweeter the success.-Dr.FB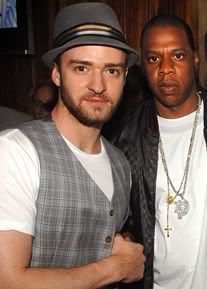 We have just got in some more exclusive Grammy news!  Justin Timberlake and Jay-Z have just been added to the performers list of this years Grammys.
This comes on the heels of news on Sir Paul McCartney, Kanye West, & T.I. added as well earlier. 
This years Grammys Feb. 8th is gonna be off the chain!-Dr.FB
We just learned exclusively that Sir Paul McCartney, Kanye West, & T.I. have now been added to the list of performers for the 2009 Grammy Awards.  You are hearing this first, HERE, before anywhere else!
This comes from the same sources that broke earlier on Pitchfork.com that Radiohead has also been added.  We also broke weeks ago that Jennifer Hudson would be performing at the Grammys as well.  Check back later because we will have exclusive news on two other big stars being added to the list of performers for this years Grammy event.
The Grammys take place on Feb. 8th in Los Angeles at the Staple Center.  They also join Coldplay, Lil Wayne, Katy Perry, Kenny Chesney, The Jonas Brothers, Carrie Underwood and the before-mentioned Jennifer Hudson.  This year's Grammys are looking glamtastic and with Sir Paul McCartney in the mix, they just got fab.
Remember, Dr.Funkenberry.com has your exclusive Grammy news.-Dr.FB
Sir Paul McCartney told BBC Radio that a 14 minute funky unreleased track from The Beatles does exist.  Not only that, but he wants to release it!
The song, entitled "Carnival Of Light" was recorded in 1967 for an electronic music festival. 
Sir Paul said Ringo Starr and John Lennon's and George Harrison's estates would have to agree to a release.
The audio of Sir Paul talking about it is here.
The band declined to put it on their anthology in the 90's.  Will things be different this time?-Dr.FB