After a run of club shows last month at the Troubadour and the House Of Blues, Prince showed up Wednesday night at the Viper Room.
He did not perform though.  He was there to check out his dancers, the Twinz, perform in their group Heroine December.  They did a rousing 30 minute set that closed with an awesome cover of "Raise Your Glass" by Pink.  We will have video up as soon as we can get it uploaded.
We did tease earlier in the night about going somewhere via our Twitter account. Were we headed to Cobra? The Snake Pit? As it turned out, some of you knew we were heading to the Viper Room.
Prince back in L.A.  Hmm.  Cassandra O'Neil and Morris Hayes, NPG band members were in attendance as well.  Also in attendance was the Twinz mom, who has been having some health problems as of late.  I did not see her but glad she is out and about.
Check out Heroine December's 1st music video "Weekends Are Made For Fun" with cameo's from Tiny Lister Jr. of "Friday" fame and Nick Hogan (His father Hulk wrestled Tiny back in the day) and Letoya Luckett....plus a nice little symbol hanging from a dash of a car.
As for those that will ask what Prince looked like last night, well, he looked like Prince.-Dr.FB
Diagnosis: Every Weekend Is Fun If You Are With The Twinz!
 Debi Nova performed a 7 song showcase at The Viper Room in Los Angeles March 25th, 2010 and it was pure fire as she ignited the Hollywood crowd.
Debi has it all; the looks, the voice, and the talent.  In her set, she mezmorized me with her voice and surprised me by playing keyboards and acoustic guitar. 
Straight up, her Spanish/English Hybrid debut Luna Nueva is going to be great.  You know I am all about breaking artists on this site and I am telling you right now, Debi Nova is going to be ONE to watch. 
She is incredibly sweet as much as she is talented. 
Remember the name: Debi Nova. 
You will be hearing more from her on this site and everywhere soon.  Enjoy the clips I videotaped exclusively for you.-Dr.FB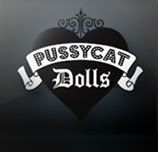 This just sent in!
Oops!  Prince thought he was meeting a well-known record executive at the Pussycat Dolls show last night at the Viper Room so that he could give him a sneak preview of his new music.
Prince pulled up, jumped out of his Miles Davis black Cadillac only to be escorted into the "Other Pussycat Dolls" show!  You know....the ones who DON'T SING! (No pun intended.)  He apologized for all the trouble he caused after only staying in the venue one minute: 30 seconds!
Homer Simpson's "Doh" goes here:
This is too funny!-Dr.FB