03 Nov

Saturday Night Live McCain Skit.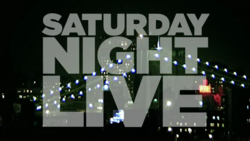 Just want to say I am not posting the John McCain skit on Saturday Night Live because the QVC thing was lame.  The Weekend Update one was not much better. 
 I have tried to be "fair & balanced" thru the election, but it was hella-lame.  Not even Tina Fey as Sarah Palin could save it from how straight whack it was.  The episode as a whole was bad aside from Fred Armisen or that other scene stealing female lead whose name escapes me now.
I am sure that other blogger posted it without looking at it.  Me?  I just wanted to save you from about 8 minutes of your life you would not get back.-Dr.FB
Comments
comments