Britney Spears took in a beautiful weekend in Los Angeles by spending it with her kids in Marina Del Rey. She is enjoying the weekend as she will be busy later this week.
The singer, who is celebrating her 10 year solo career at the end of the year, kicks off the 2nd leg of her "Circus" tour on August 20th with Jordin Sparks being her opening act.
We haven't seen the tour because of what the opening segment is, but we wish Britney well regardless of that.-Dr.FB

This song by Britney Spears was pulled from her "Blackout" CD and put on "Circus" and now a new video for it has debuted.
What do you think?  Is this song or video on your "Radar?"-Dr.FB
Here is video of a fan who gets on stage and tried to dance with Britney. He was pulled of stage rather quickly by the back up dancers. This tour sure has had some interesting things happen, Va ja ja's hanging out, Merry Christmas shout-outs, rumors of back up dancer hook-ups, a thing that looks like a tampon and now this. They were not kidding when labeling this tour "Circus".
Now if only they could get rid of that horrible introduction video.-Dr.FB
Britney Spears is taking her Circus tour to Europe.  Hope they change the entrance intro by then.-Dr.FB
This just sent in to us by the Prince camp.
NEXT STOP: THE ELLEN DEGENERES SHOW
Purple people from lalaland, keep yo eyes on lotusflow3r.com  4 ur chance at tickets  2 the Wednesday taping of The Ellen Degeneres Show.. y'all will groove in the riff raff room until it's purple party time, and then will have ringside seats 2 all the funky noise u can handle! Stay 2ned 2 Lotusflow3r.com.. details coming very soon!
Ringside Seats?  I thought Britney's Circus Tour was in town this weekend
Can't wait for Ellen next week!
After being leaked more than a diabetic with a prostate problem, Britney Spears new CD "Circus" officially hits record stores today. 
Britney is in New York where she will be on Good Morning America and almost all New York media including a surprise appearance on the NBC Christmas Tree Lighting special at the Rockerfeller Center Wed. night. 
Oops.  Did we spoil the surprise?  Guess on the Britney fan boards now, they will be thinking I am her father again.
She is scheduled to go on tour next year with The Pussycat Dolls. 
So, is Britney all the way back?  See, this gives a lil bit of hope to Amy Winehouse fans.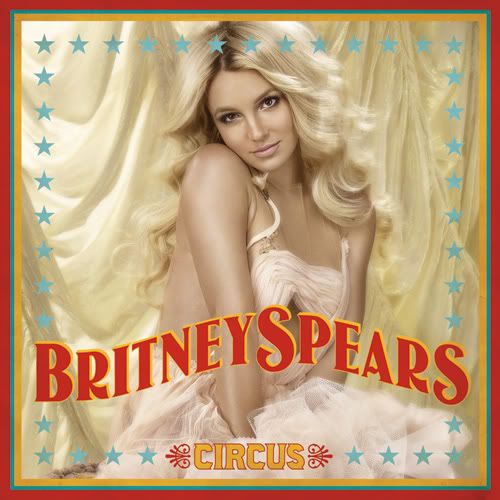 Britney Spears, whose latest single "Womanizer" hit number 1 after jumping from no. 96, is releasing her new CD, Circus on December 2nd. 
The cover looks hot and we have obtained a track list:
. Womanizer
2. Circus
3. Out From Under
4. Kill The Lights
5. Shattered Glass
6. If U Seek Amy
7. Unusual You
8. Blur
9. Mmm Papi
10. Mannequin
11. Lace and Leather
12. My Baby
13. Radar (bonus track)
Looking forward to the new CD and the upcoming MTV special on her.
  We have always been rooting for ya, Britney.  And you know this, girl!-Dr.FB