Katy Perry, feasting her eyes on someone as some guy behind her pulls up his shirt.
Be honest, who are you paying more attention to; Katy or the guy behind her?-Dr.FB
Although he may sing about Christion Dior in one of his newest songs, Prince attended the Yves Saint Laurent Fashion Show in lovely Paris and even the other stars as well as fashion icons were impressed with Prince being there.
Katy Perry was seen trying to get a look at our fav behind a railing as Prince made his way with Bria Valente.
Prince, who Rolling Stone reported was in Los Angeles over the weekend, has been in Paris and is letting his presence be known and has been teasing about upcoming shows in Paris. Now, I am going to let you in on a little rumor I have been hearing later today, but nothing confirmed.
For now, enjoy the photos and video of Prince in Paris.-Dr.FB
For more photos......see me after the jump!
Yeah, it's true, the only reason why I posted this story is so I can look at Salma's beauty....again.....SO WHAT!!
Mr. F. H. Pinault was held hostage in a taxi cab for over a hour while 50 angry workers/protesters tried to "boss-nap" the billionaire. Pinault was attempting to leave a board meeting when this napping  took place. This is the latest attempt in France over the past month.  This vicious attack stems from 1,200 job cuts at two of his stores. 
Pinault is the Chief Executive Office of Luxury Brands firm PPR which owns Gucci and Yves Saint Laurent. (among others)
The Tycoon Billionaire was freed after riot officers cleared the protesters.
"Mr. Pinault is keen for workers to air their views, and even allowed a union delegation into the latest board meetings", a Spokesperson for PPR stated.
Mr. Hayek is said to be one of France's highest profile public figures.
Now I know why Salma is in love.........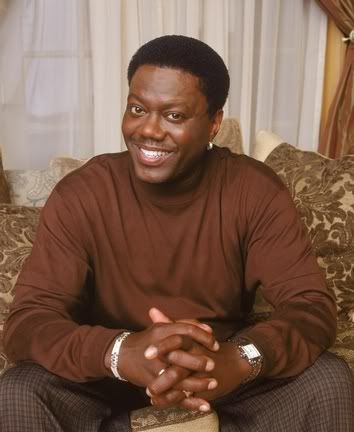 Those we lost in 2008:
Johnny Podres, 75. Pitched Brooklyn Dodgers to their only World Series title in 1955.
Bobby Fischer, 64. Chess man
Suzanne Pleshette, 70 Actress
Heath Ledger, 28 Actor (More on Heath later in countdown.)
Margaret Truman Daniel, 83 Writer/Singer
Roy Scheider, 75. Actor
Robin Moore, 82. writer
Myron Cope, 79. Broadcast announcer
William F. Buckley Jr. , 82 Author/Editor
Mike Smith, 64. Singer
Giuseppe di Stefano, 86. Tenor
Ivan Dixon, 76. Actor
Anthony Minghella, 54. Oscar winning director
Paul Scofield, 86. Oscar winning actor
Charlton Heston, 84. Oscar winning actor
Mildred Loving, 68. Activist
Eddy Arnold, 89. Country singer
Robert Mondavi, 94. The master of Napa Valley
Dick Martin, 86. Television host
Sydney Pollack, 73. Oscar winning director
Harvey Korman, 81. Emmy winning actor
Yves Saint Laurent, 71. Ground-breaking designer
Bo Diddley, 79. One of the real founding father's of Rock n Roll.
Jim McKay, 86. broadcaster
Tim Russert, 58. Political host and expert
Stan Winston, 62. Oscar winner
Cyd Charisse, 86 Dancer/Actress
George Carlin, 71. Ground-breaking comedian
Larry Harmon, 83. Bozo The Clown
Tony Snow, 53. White House Press Secretary/Broadcaster
Jo Stafford, 90. Singer
Estelle Getty, 84 Actress/Forever A Golden Girl
Bernie Mac, 50. Actor/Comedian (In all honesty, so so so much more.)
Isaac Hayes, 65. Oscar/Grammy winner
Gene Upshaw, 63 Football Player
Del Martin, 87. Activist
Walter "Killer" Kowalski, 81. Pro Wrestler
Ike Pappas, 75. Broadcast announcer
Jerry Reed, 71. Country Singer
Don Haskins, 78. Basketball coach
Norman Whitfield, 67 Songwriter/Producer
Paul Newman, 83. Oscar winner/Humanitarian
Edie Adams, 81. Singer/Actress
Levi Stubbs, 72. Singer
Gerard Damiano, 80. Dorector of mainstream porn hit "Deep Throat"
Studs Terkel, 96 Broadcaster
Michael Crichton, 66. Author
Preacher Roe, 92. Baseball player
Miriam Makeba, 76. Singer
William Gibson, 94. Playwright
Odetta, 77. Civil Rights Folk Singer
Bettie Page, 85. The original pin-up girl
Sammy Baugh, 94. Quarterback
Robert Mulligan, 83 Director
Eartha Kitt, 81 Singer/Dancer/Actress
You will be missed. Rest In Peace.-Dr.FB