Britney Spears is close to signing a deal worth $16 million dollars to be a judge on Simon Cowell's X Factor. This is according to US Weekly who broke the story.
Britney Spears has been teasing about big news this week and the only thing that came was that MTV's "America's Best Dance Crew" will be performing "Womanizer" to close out the show Monday night.  She also tweeted a photo from the Twister Dance shoot, which you can see above.
The Us Weekly source states: "No paperwork has actually been signed yet, but they finally came to terms,"
X Factor's people are denying the rumors.  It was reported last month that Britney was offered $10 million to do the show.
Our friend Trent who runs PinkIsTheNewBlog is beyond excited.  As he points out, the news is not official but he cannot hold back his excitement;
"This is HUGE HUGE HUGE!  We get to see Britney on TV every week!!!!!  X Factor, I love you!  You have gained a very loyal and faithful fan in me and I'm sure LEGIONS of other people by securing Britney Spears to judge your show."
We are with you Trent big time.  Now we just need Britney to tweet it already!-DocFB
Britney Spears' Circus tour has rolled into New York tonight for the first of 3 shows at Madison Square Garden. 
While she danced her ass off, she saved a lot of electricity by using the microphone only 3 short times during the close to 2-hour set.  The audience didn't seem to mind as they sang out the words for her. 
It's nice to see that this hot mess was able to pull it together and bounce back from all the tabloid scandals over the past few years.  She "performed" hits such as Toxic, I'm A Slave 4 U, Womanizer, If U Seek Amy, and Hit Me Baby One More Time.
Review and photos courtesy according2g.com.  Thank you G.-Dr.FB
You know you are in for a fun night when you find out the opening act is called "Natalie Portman's shaved head."  They had a Scissor Sisters meets MGMT kind of sound.
After only having read reviews of Lily Allen's shows and seeing that she does everything from accosting fans to just being a drunken mess, she celebrated 420 with the sold out show at New York's Roseland Ballroom. 
 She played selections from her albums "alright, still" and "it's not me, it's you." Whilst she was drinking white wine and chain smoking throughout the show, she was very well behaved.  Her banter in between songs encouraged the crowd to get high, to party like it's Friday night and she even had a cheesecake eating contest, where the lucky winner won another piece of cheese cake! 
The audience was loving every moment and the place exploded when she closed the show with a sing-a-long of her song "F**K You" and  her cover of Britney Spears' "Womanizer"  A night to remember for sure, or was it just my imagination?
Thanks to GED for sending that into us.  Great photos too.  Looks like Miss Allen was on her best behavior. We like her as a mess though truth be told.-Dr.FB
Her career was over right?  Cutting off all her hair.  Bizzare moments. Dating paps.  In and out of rehab.  Def over, right?  Wrong.
Britney somehow, someway made her return to the top of the charts in 2008 with a smile and a knack for losing weight. She has lost a step in her lipsynching abilities but has regained her edge with smart interviews and promotion and a smoking video for Womanizer.
This is why Britney gets our comeback performer of the year award for 2008.  Amy Winehouse, it could be yours in 2009.Dr.FB
Her first performance in over a year. Whatcha think?-Dr.FB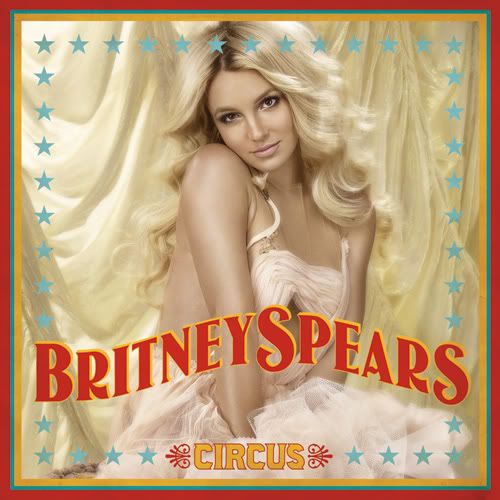 Britney Spears, whose latest single "Womanizer" hit number 1 after jumping from no. 96, is releasing her new CD, Circus on December 2nd. 
The cover looks hot and we have obtained a track list:
. Womanizer
2. Circus
3. Out From Under
4. Kill The Lights
5. Shattered Glass
6. If U Seek Amy
7. Unusual You
8. Blur
9. Mmm Papi
10. Mannequin
11. Lace and Leather
12. My Baby
13. Radar (bonus track)
Looking forward to the new CD and the upcoming MTV special on her.
  We have always been rooting for ya, Britney.  And you know this, girl!-Dr.FB

Well, I guess all of MTV's sucking up did not work at the VMA's.  Either that or artists now see it is not worth it to give a video to MTV first. 
Britney Spears new video will world premiere this Friday on ABC's 20/20 News Program. 
The song, which has been getting lukewarm responses at radio, was released on I-Tunes today and is the number 1 song of the day there. 
There is no doubt, with a hot video, the song will be hot for more than a day.  Straight up, great promotion for Britney so far.-Dr.FB
Britney Spears, fresh off a few New York promotion spots and so far some lukewarm responses to her new song "Womanizer", Britney made her way thru a New York Airport.
She was looking kind of hot and seemed like she wanted out of her jacket.  She is looking healthier and healthier and I still wonder if it is too soon, but so far, so good.-Dr.FB
Britney Spears is putting in the work.  Britney was seen leaving the dance studio for rehearsals for her new songs  "Womanizer" which was due to hit radio today but its being pushed back a week.
Take your time Britney.  There is no rush.  Just get it right and no pressure.-Dr.FB